March 26, 2013
My little girl is in WellWed!
Of course, I'm thrilled that the beautiful bouquet (made by the sensational www.sayleslivingstonflowers.com) made the cover of Well Wed, but I'd be lying if seeing one of the other outtakes printed inside the magazine doesn't thrill me more! That's my little girl holding the bouquet in the lower right hand corner of this beautifully designed editorial page in Well Wed. I tried a number of different props with this fabulous bouquet, including Josephine and my grey cat Jezebel (the cat didn't make the cut.) 🙂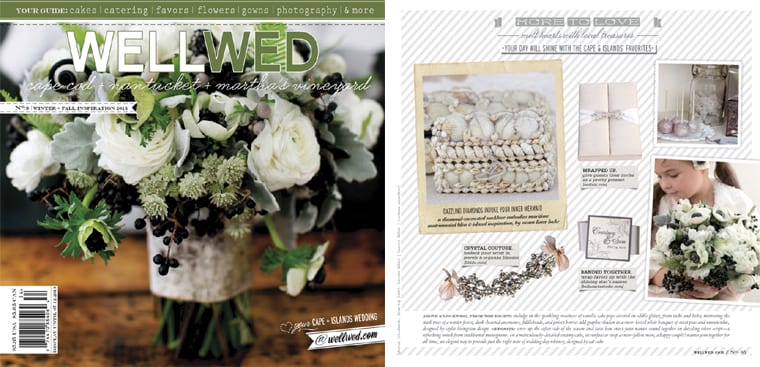 and here's a closeup, so you can my little dear bigger!